CHALIWASA In Nutshell
CHALIWASA is the one of the authority under the Ministry of Water which provide water to the 87 villages up to September 2019 where 20 village for Phase I, 47 villages for Phase II and 20 additional villages out of intial contract. All villages located in Bagamoyo and Kibaha Districts in coast regions and Morogoro District in Morogoro region.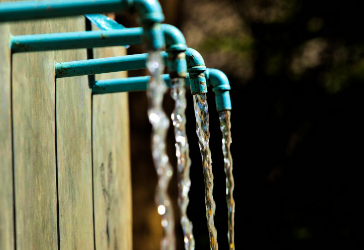 Villages drinks water provided by Chaliwasa; 20 additional villages out of intial contract are Tonga, Lunga, Madanya, Lubaya, Mnazi, Makole, Kunduchi, Kikaro 'B', Kwasunga, Zimbili, Voda, Mpaji, Changalikwa, Pongwe mnazi, Mwetemo, Bago, Mwavi, Magulumatali, Mbala and Milalazi.
20 villages for Phase I are Pingo, Bwilingu, Pera, Msoga, Mboga, Lunga, Saleni, Diozile, Mindutulieni, Mazizi, Msata, Kihangaiko, Mandela, Hondogo, Kilemera, Kikaro, Miono, Rupungwi, Kimange and Mbwewe.
47 villages for Phase II are Mkange, Mihuga, Mandamazingara, Masimbani, Kweikonje, Pongwe-msungura, Madesa, Masuguru, Kiwangwa, Msinune, Mkenge, Fukayosi, Kidomole, Makurunge, Mindukene, Makombe, Kinzagu, Kisanga, Msigi, Malivundo, Talawanda, Chamakweza, Vigwaza, Buyuni, Visezi, Chahua, Gwata, Gumba, Magindu, Lukenge, Kwaluhombo, Kwang'andu, Kifuleta, Pongwe-kiona, Msolwa, Mdaula, Gwata, Matuli, Ubenazomozi, Mwidu, Visakazi, Kaloleni, Tukamisasa , Kidugalo, Ngerengere, Sinyaulime and Kinonko.
As part of our expansions to serve more, Phase III is on the pipeline. The Project is aiming at restructuring of intake, building of and additional clarifier and building of a new water reservoir at Mazizi area.
Whether it is for an institution, business, factory or just a home, we have made it easy and affordable for you, GET YOUR APPLICATION FORM FREE and you can get your connection.
Water for life, Water for development.